HPWorld 2003
Atlanta, August 11-15, 2003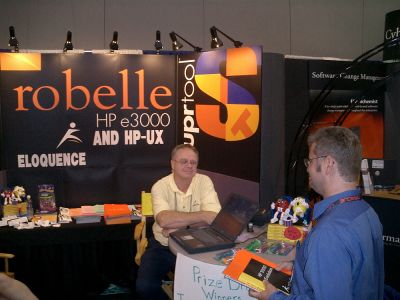 The highlight of HPWorld 2003 for us was surprising the MPE world with our new book, "HP 3000 Evolution", showing that there is still lots of life left in MPE.
Representing Robelle were Tammy Roscoe, François Desrochers (see picture to the right), Bob Green and Mary Ann Green. Bob presented a paper, Transforming TurboIMAGE Databases, at this year's conference.
News
Jeanette Nutsford received the Contributor of the Year award from Dave Wilde (HP), and was completely surprised and touched. By the way, she and husband Ken now offer a two-day training session to prepare shops for the process of migrating COBOL applications. They have selected a group of tools that they think make the process feasible: Eloquence, AcuCOBOL, AcuBench, Omnidex, and MPUX, and they teach all these tools in a 2-day hands-on session. Even if you decide to migrate in a different manner, this experience would be very valuable. nutsford@netcomuk.co.uk
Two of the larger VARS, AMISYS for healthcare and Summit for Credit Unions, announced that they are shipping their HP-UX migrations (and that they include Robelle's Suprtool product!). Both Summit and AMISYS are very excited about their new products and are looking to sign up new customers, not just MPE migrations.
Chuck Shimada was there, working on the show infrastructure for the Nth year in a row - thanks Chuck.
At the Open MPE session, Strobe Data revealed that they are seeking an "emulation" solution that actually involves buying PA-RISC chips from HP, and in the near future!
Chris Gauthier now has his own company and provides HP 3000 training/support infrastructure for Terix's MPE/3000 support offering. You may remember Chris from 3kworld.com where he provided the in-depth HP 3000 knowledge and many of their best articles. chris@terix.com 303-355-6421
Photos
Tammy and winners of our frequent M&M prize draws. The winners were:
Ken Reinhardt, CSC
Chuck Ciesinski, Hughes Network Systems
Matthew Rains, Wisconsin Dept Of Justice
Karl Hancock - Desert Mutual
David Kardatzke - Yearone
Karl Lieberknecht - County Wide Financial
Janet Munie - Centene Corp
Here is Ken: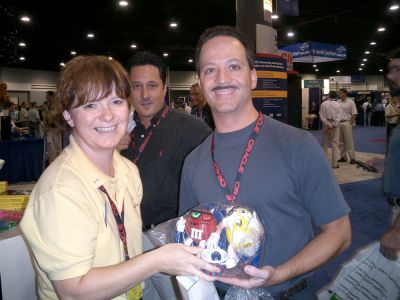 Here is Chuck: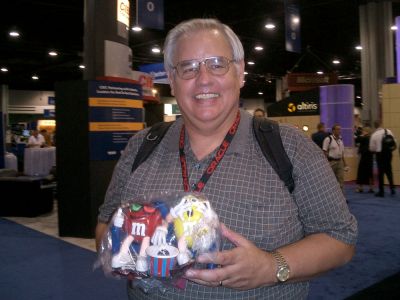 And here is Matthew: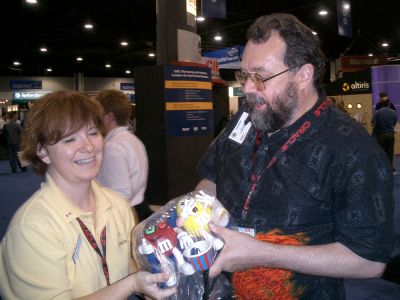 Visitors by the Booth
John Burke:

Marius Schild: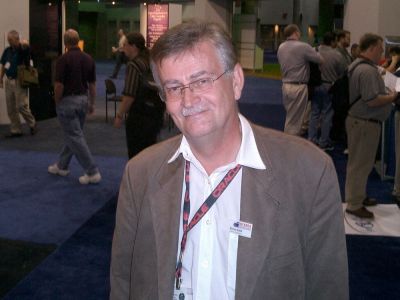 Steve Hammond: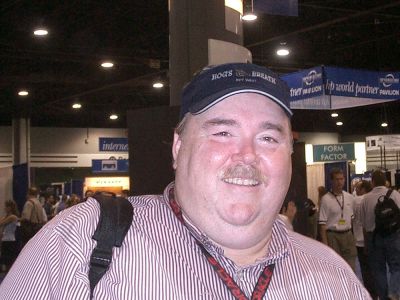 Paul Edwards: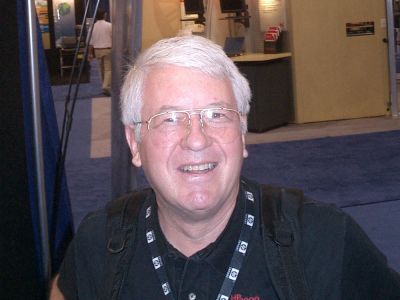 Michael Marxmeier: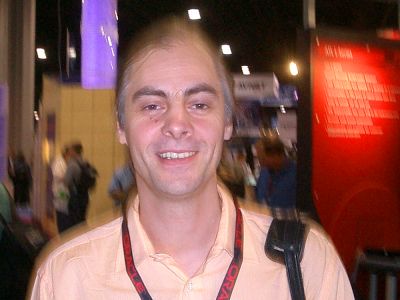 Brad Tashenberg: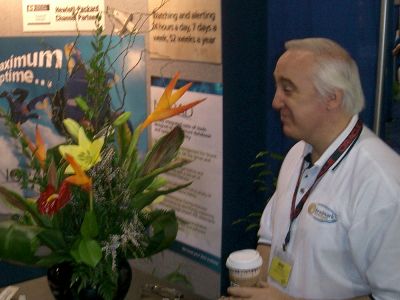 Happy recipients of our book in the Speedware booth:

Ken Nutsford:

Ron Seybold and Abby Lentz: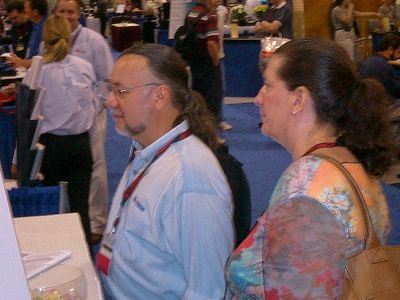 Mike Pavinen:

Nick Fortin and Rene Woc: